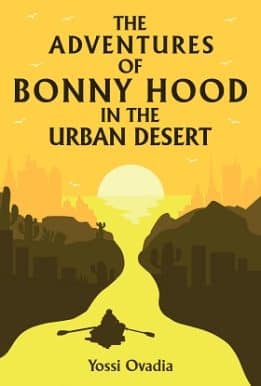 Author: Yossi Ovadia
Language: English
Category: Literary Fiction
The Adventures of Bonny Hood in the Urban Desert
A modern classic that sails between childhood and adulthood praised by bestselling author Galila Ron-Feder as "wonderful and pleasantly original".
"Bonny saw life as a dream and the daily reality as a fairytale. He was never embarrassed over his unique perception, nor did he ever apologize for it. He had no other choice, for he wished to live. To truly live."
The protagonist-narrator Bonny Hood spends his days cruising between his desert hometown and The Big City, wooing girls, and getting in trouble with all the wrong people. But in his mind, he's a hero, a defender, a fairytale Prince Charming.
Bonny's adventures show us the necessity in reconnecting with ourselves, growing from our past traumas, and following our dreams – wherever they may eventually lead.