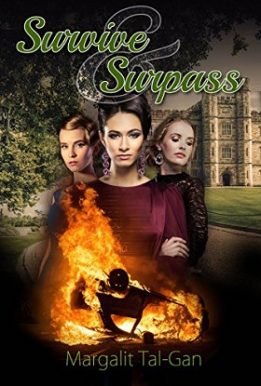 Survive and Surpass
When the one closest to you is being unfaithful, you must be faithful to yourself.
A shared betrayal experience brings together Yuli, Camille and Ela, three exceptional women whose lives have been devastated by the same woman-crook. In the background is Flora, an inspiring older woman of aristocratic allure, who has survived the horrors of the Nazis and life as refugee, to resume her rightful position in life. Together these women help each other cope with their fate, fight back, overcome, and establish their place in the world.
˃˃˃ A dramatic encounter between four women set against the backdrop of 20th century history.
Survive and Surpass is a story of endless greed and a never-satisfied hunger for power, But also of nobleness, decency and sisterhood. It is a seemingly light, witty and enjoyable novel, yet skillfully inlaid with subtle insinuations on human nature.