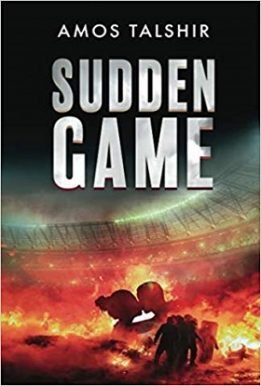 Author: Amos Talshir
Language: English
Category: Science Fiction & Fantasy, Literary Fiction
Sudden Game
A common sport event turns into a brutal war of survival
A naked woman takes one hundred thousand fans by surprise when she storms the playing field. The writing on her buttocks reads: Free World. Contrary to expectations, the stewards do nothing to stop her. As she stands alone frozen in the middle of field, the only person to come to her rescue is a young man named Simon.
The stunned fans scrambling to exit the stadium discover its gates have been shut and snipers positioned on the roof are shooting at anyone who tries to disrupt order, forcing the fans to remain inside the stadium against their will.
All 100,000 fans realize life as they knew it would never be the same again and that they must conform to the new order—to eat, love, have children, and live differently.
The lack of basic conditions only made living in the largest cage in the world worse with every passing day, leading to a fight for survival that does not leave anyone unscathed…