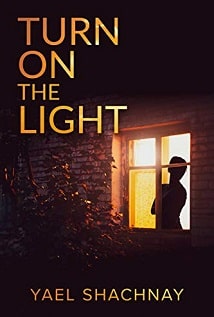 Author: Yael Shachnai
Language: English
Category: Mystery, Thriller & Suspense, Romance & Women's fiction
Turn On The Light
When you play the game, stretching the borders, you can get lost and forget the rules.
Naomi leads a so-called peaceful life. She lives in a lovely apartment with her loving, supportive husband and their two teenage children, works for a daily newspaper, and in her free time concentrates on art.
But all this is not enough. Her entire world is turned upside down one evening when she meets Avinoam, their neighbor. The casual meeting becomes a tumultuous affair after which she's drawn into a maelstrom of emotions and urges, lies and enigmas.
Secrets from the past surface and merge with new ones, and Naomi understands she has to make a choice – break the rules or play it safe.