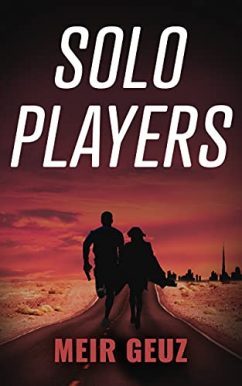 Author: Meir Geuz
Language: English
Category: Mystery, Thriller & Suspense
Solo Players
Mystery is the secret behind the power of Solo, a highly covert organization of assassins, whose most senior members don't even know who they work for.
Solo chooses its missions carefully and carries them out under the cover of innocent events or accidents. The only condition: the assassination must serve the good of the Jewish people.
Mikey is tasked with the simple mission of guarding a famous actress, but finds himself right in the middle of an international affair when a British minister is found dead.
As secrets from the past begin to surface and good friends are revealed as enemies, Solo's hit list continues to lengthen. How is Mikey connected to these strange events? And should he be concerned about his own fate?