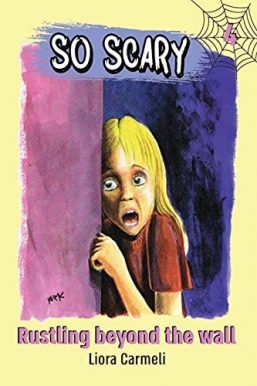 Author: Liora Carmeli
Language: English
Category: Children & Young Adults
So Scary 4: Rustling beyond the wall
It's just a rustling from the neighbor's apartment, there's no reason to be scared… or is there?
Alma's parents have gone abroad on vacation. She and her 17-year-old brother, Daniel, are at home alone. On the first night, the trouble starts – Alma hears a rustling from beyond the wall of her room and can't fall asleep.
On the other side of the wall is the neighbor's apartment, but she isn't even home. Daniel and Alma decide to investigate the source of the noise, using the key stashed in the electrical cabinet. But the second Alma enters the apartment, the door slams shut and Daniel is left outside. What will little Alma find in the empty apartment?
Accompanied by lovely illustrations, "Rustling Beyond the Wall" is a wonderful book for young children who read by themselves and like a little dose of fear in their books.