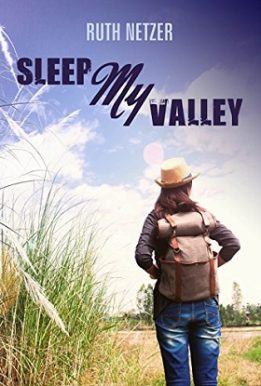 Author: Ruth Netzer
Language: English
Category: Biographies & Memoirs, Literary Fiction
Sleep My Valley
This Family has many secrets!
A lonely child on an Israeli kibbutz, Ruth watches painfully as her family falls apart. Her mother struggles with haunting memories of her troubled youth; her father succumbs to depression. When she is 15 her parents divorce and leave the kibbutz. Desolation follows Ruth to her new home.
Join Ruth as she struggles with the demons of her family's secrets
Ruth must get to the bottom of her family's harrowing story. Her lonely search for understanding becomes filled with poetry, literature, and dreams. Ruth looks deep within herself and creates a personal dialogue with God. She struggles for the strength to grapple with her parents' demons, lest they become her own.
Courage, strength, spirituality, and healing in this moving family saga
Through haunting narrative and diary entries, join Ruth as she triumphs in her spiritual quest to come to terms with her family's history. Share in the process of family analysis, as Ruth confronts her parents in their old age, eventually leading to repair and reconciliation.

-->