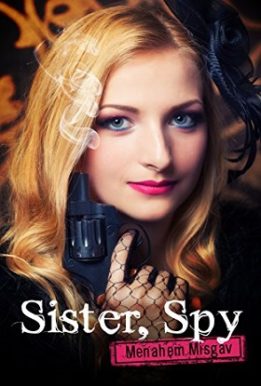 Author: Menahem Misgav
Language: English
Category: Mystery, Thriller & Suspense
Sister, Spy
The suspenseful drama of two Jewish agents sent to spy for the Soviets in Israel
During the Second World War, the Soviet Intelligence recruits Jewish Czech children – hidden by their parents in monasteries in fear of the Nazis – and trains them as Russian spies. When Zionist orientations help survivors immigrate to the Jewish state, a young sister and her brother become Jewish spies in Israel. She is a beautiful woman, with the ability to extract government secrets from powerful men. He is a sausage maker – an intestine handler.
When the intestine handler is found hanging from the ceiling of a sausage factory, the Israeli General Security Service is called into action. The beautiful woman spy is called to play a double agent in an international web of secrets and lies, with her life and the life of her father at stake.
A plot entrenched with passion and blood that grabs you by the collar and doesn't let go until the very last line.