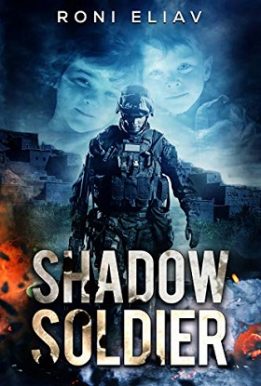 Author: Roni Eliav
Language: English
Category: Mystery, Thriller & Suspense
Shadow Soldier
He does not relish killing, but in a world of wars every fighter knows it is the only way to survive.
Erez Eliav, an Israeli soldier in an elite unit, leads his life according to the code of warriors— morality, loyalty, responsibility, respect for others and the enemy, and cruelty alongside generosity.
Like many warriors, he has no desire to kill, but in a country that is fighting for its existence, he has no choice. Nothing, however, has prepared him for the moment when terrorism reaches him, turning his life into scorched earth. He returns to the place he knows best, but this time motivated only by revenge.
In a poignant, uninhibited and sometimes even crude style, the author, who served in a secret unit of the Israel Defense Forces, tells an enlightening story spanning forty years. From his childhood to his enlistment, through to his experience as a soldier who becomes an officer and a leader. The impossible operations, some of which succeed and some of which fail. The fascinating women. The passion surrounding life as a fighter.
Roni Eliav still serves in the reserve forces with the rank of lieutenant colonel. He was part of an elite unit during his mandatory service and stayed on as a career officer. Today he lives in Ashkelon, Israel with his partner.