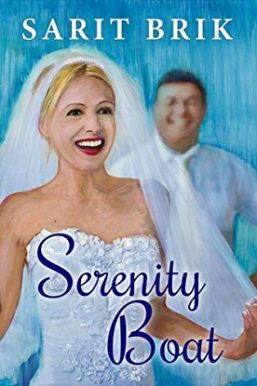 Author: Sarit Brik
Language: English
Category: Romance & Women's fiction
Serenity Boat
A moving, inspiring novel about a love story spun on the verge of a mental breakdown and the pain of an unhealed wound.
1996. She was an only child, the apple of her parents' eyes, who enjoyed a strong, special bond with her father. The saga of a young girl who dream dreams and weaves her life in threads of pink, until the day a great tragedy hits.
Abruptly, her world is torn apart, and the earth opens its mouth, threatening to swallow her.
She, however, chooses to cling to her commitment and the infinite love she feels for her children in order to continue on the journey of life.
Slowly, out of the great abyss in her soul, a fresh new thread begins to spin a new reality: a love affair. A great love that envelops her, tying her in a powerful bond the likes of which she has never before experienced.
Serenity Boat is a book about love, pain and longing. An emotional and touching account read in one breath. A book that depicts a journey of survival through painful truths, tenderness, love, and compassion.