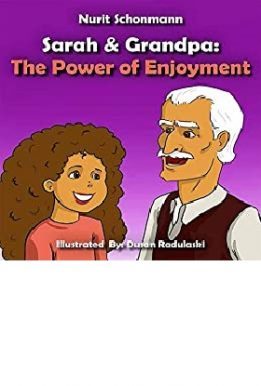 Author: Nurit Schonmann
Language: English
Category: Children & Young Adults
Sarah & Grandpa
Activities for children to do with grandparents who have dementia
Sarah loves spending time with her grandfather. They do all sorts of things together and Sarah is delighted every time she goes to see him. Lately, Sarah feels that something is changing with her grandpa and her mother explains that he has Dementia.
Sarah's mother and grandmother help her understand what this means and once she does, she creates an activity for them to do so they still and enjoy their time together!
The third of three unique children's books explains – in a simple and creative manner, what Dementia is. The books offer activities and tools to use when visiting grandparents and enable children to understand the difficulties as well as enjoy the time spent together.