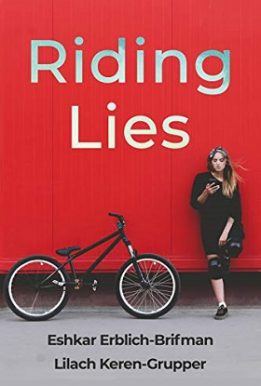 Author: Eshkar Erblich-Brifman
Language: English
Category: Literary Fiction
Riding Lies
Three women fall in love with their bike riding instructor, and then they find out the truth.
Three powerful women find themselves trapped in a sexual web woven by their riding instructor and are swept into a tsunami of emotions. Koby the biking instructor, seduces them, reigniting a sensuality that has long died in them.
The women – very different yet similar, are all married with children, each very successful in their professions but fed up with their mundane lives.
Once they discover that their weekly escape was nothing more than a game, they get together.