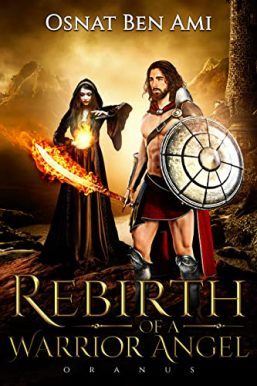 Author: Osnat Ben Ami
Language: English
Category: Science Fiction & Fantasy
Rebirth of a Warrior Angel
One wants to destroy the world as we know it, the other wants to save it. But what will happen when the two become one?
For years, life on the Continent of the Fallen Star in the World Below went on without a care. Six different tribes, living side by side, each unique in its own way. But everything changes when the head of the Kadanita Clan decides to breach the ancient alliance and embarks on a savage mission to take control of the other tribes' lands.
The suffering of the five tribes does not go unnoticed by the Council of the Elders, who decide to send an angel in human form to save the World Below from destruction.
Oranus is the chosen one. He descends to the world in the form of Adrian, a talented warrior born to the Kadanita Clan and raised by one of its cruelest leaders. But the plan goes awry when the merging of Oranus's soul and Adrian's body creates conflicts that threaten to sabotage the mission's completion.
As his power grows, only one question remains: is Oranus controlling Adrian, or is Adrian controlling him? The answer to this question has the power to determine the fate of the entire Continent of the Fallen Star.