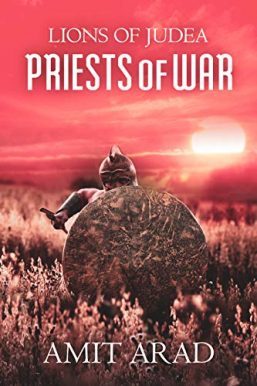 Author: Amit Arad
Language: English
Category: Literary Fiction
Priests of War
Fascinating journey into the hidden and dramatic period between the Bible and Christianity
The Judean Mountains, 166 BCE. Apollonius, Governor of Samaria, leads a military campaign whose objective is to crush the incipient Maccabean Revolt.
His army counts highly trained veteran soldiers and officers. Opposite them, an uprising is
being conducted by farmers and priests, people lacking any kind of military preparation and experience in battle.
Priests of War allows us a glimpse into the heart of the dramatic events that took place in the Land of Israel as a result of King Antiochus IV's decrees to end Jewish tradition.
The author of the historical novel series Lions of Judea helps us get acquainted with some of the main characters who played the leading roles, together with a taste of the wonderful pace and action typical of his work.