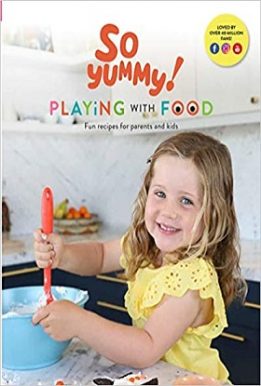 Author: So Yummy
Language: English
Category: Business, Self-Help, How To, Food, Health & Lifestyle
Playing With Food
With more than 25M followers on social networks, So yummy invites you to explore The ultimate children's cookbook variety of recipes, each is accompanied by a special fun video.
This book is for our youngest fans, who are learning that the kitchen is a playground. And it's also for their grown-ups, who want to encourage a positive connection with food and an appetite for trying new things. But most of all, this book is about kids and parents spending time together, and it's guaranteed to be 100% fun.
In this book you will find:
Interactive special features – Scan the QR codes and watch guided videos.
Step-by-step instructions for every recipe – inducing breakfasts, irresistible lunches, silly snacks, and destined-to-disappear dinners. And nally, treats, treats, treats!
Unique decorations – We've got pirate and princess birthday cakes, paint-your-own cookies for an edible art project, cupcakes that look like donuts, and donuts that look like amingos! And much, much more.
Whether your kids are born broccoli lovers or don't stray far from a familiar chicken nugget, the way to get them interested in food is to get them involved in the process.