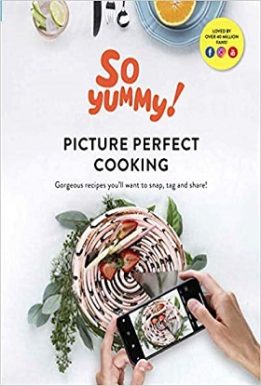 Author: So Yummy
Language: Enlgish
Category: Business, Self-Help, How To, Food, Health & Lifestyle
Picture Perfect Cooking
Your kitchen doesn't always have to look like a Pinterest fail
With more than 25M followers on social networks, So Yummy invites you to explore the cookbook that will make your food & feed irresistible.
Does a perfectly placed swoosh of raspberry sauce on a plate give you goosebumps? Then this cookbook is for you! We can't resist an Instagram-worthy treat and this collection is your key to becoming the ultimate picture-perfect dinner party host.
In this book you will find:
Eye-catching dishes – For the first time ever, So Yummy chefs share real-life food styling and culinary pro tips to help you achieve heart-eye emoji plating that will get you ALL the likes.
Interactive special features – links to exclusive content with recipes and pairing ideas that are only accessible through So Yummy!
Step-by-step instructions – images that show you exactly how to pull off each recipe.
Whether for your friends, family or even your cat, this book will level up your food presentation and hosting skills. Not only will it look like you have it all together, but you'll learn to be a wiz in the kitchen too!