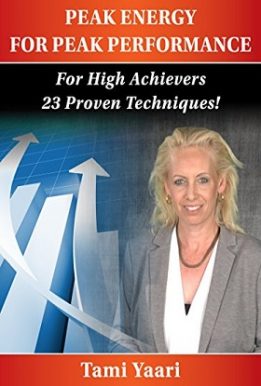 Author: Tami Yaari
Language: English
Category: Business, Self-Help, How To
Peak Energy for Peak Performance
Instantly shift your life energy with 23 easy techniques
The amount and quality of your energy determines your success, your enjoyment and your ability to influence others. Peak Energy for Peak Performance presents a fascinating approach to energy in an easy-to-implement practical guide. This highly enjoyable and effective read delivers a unique approach to success and an understanding of Life Energy that will instantly improve your performance in all fields.
A must read for high-achievers and anyone who loves life!
The 23 techniques offered in this book will open your body and mind to endless energy. You can gain immediate access to the constant flow of fresh and powerful energy that is available to all of us, all the time. Don't compromise for anything less.