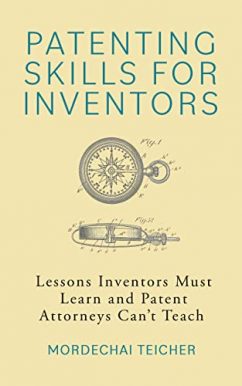 Patenting Skills for Inventors
What's the inventor's role after the Eureka! moment?
In common practice, inventors describe their ideas and patent practitioners turn them into patent applications. Unfortunately, this often misses the point, ending up with patents of unclear scope and random value.
Patenting Skills for Inventors shows inventors how to set and oversee patenting objectives, while practitioners manage the technical and legal aspects – a team strategy for scoring quality patents that serve clear business goals.
Written by an experienced independent inventor, this book offers inside knowledge, tips, and know-how to help both experienced and new inventors do their part in turning their ideas into patented inventions.