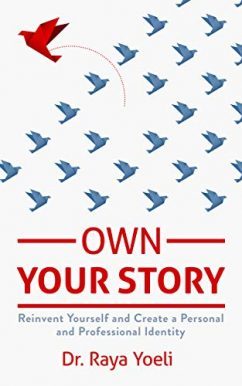 Author: Dr. Raya Yoeli
Language: English
Category: Business, Self-Help, How To
Own Your Story
Every human being has the power to make a real change and create their own personal and professional story.
Many of us feel we are prisoners in golden cages. At the start of our careers we feel happy and free. We all love to learn, experiment and find excitement in what we do.
This feeling, however, does not last very long.
Pretty soon, many of us feel stifled, unable to move or create, and most of all, that we don't have any real power to make the desired change.
Through her vast experience as a therapist, Dr. Raya Yoeli, has become an expert in the development of professional identities and change leadership. In her book she presents a unique method for dealing with the challenges of mid-life career change, by observing the individual's personal story.
Her book allows us a glimpse into the counseling room, where so many people have chosen to examine their professional story, get in touch with their emotions, reveal their desires, overcome their fears and build a new story—one that will reconnect them to their passions, bringing fulfilment and new meaning to their lives.
Dr. Yoeli provides questions for self-examination, allowing for a deeper look into your own life story, so you too can take your personal and professional futures into your own hands.