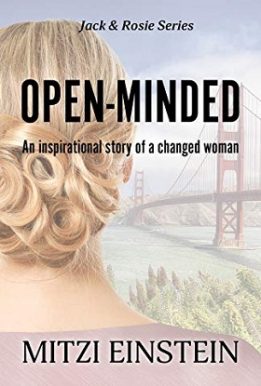 Author: Mitzi Einstein
Language: English
Category: Romance & Women's fiction
Open-Minded
Over time, we create for ourselves a whole world of beliefs and values. We live by the patterns we created and look for the person who'd fit them.
But the most wonderful things come to us when we are willing to keep an open mind and be tolerant. Deep under the unfamiliar exterior we can find love.
This is a story about tolerance and acceptance of the other.
Jack and Rosie are two completely different people.
Jack Star is divorced and lives in San Francisco, renovating houses for a living. Two years after his wife had stunned him, he is still trying to mend the pieces of what once was a happy life.
Rosie Young is a single woman living in New Jersey. Professionally, she has the Midas touch. But when it comes to love and relationships, she can't seem to catch a break.
After signing a new big client, Rosie is required to split her time between New Jersey and San Francisco. Then, a chat on the dating app changes her life.
"I'm here to drive you crazy," was what she wrote on her profile.
"Let the games begin." he texted her back.
When Rosie accepts the challenge, she has no idea who she's playing with.
On the other side, Jack finds out that the game is not going to be as easy as he had thought.
Who will drive who crazy? Can there be a happy ending to such a game?
I believe we should all live a happy and meaningful life. We all have our battles, but I think we are stronger than our problems.
The "Jack & Rosie" stories are based on true events, they are my way of telling you that changing your life is possible. Each story gently tackles a barrier which may seem impossible to overcome until taking the first step.
"OPEN-MINDED" is the third story and is dedicated to all those who desire love and are willing to pay its price.