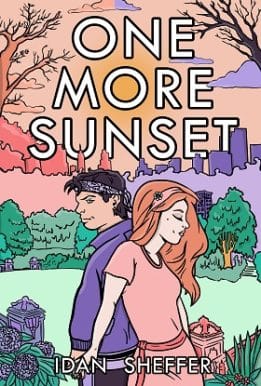 Author: Idan Sheffer
Language: English
Category: Romance & Women's fiction
One More Sunset: A Novel
Some sunsets you want to last forever.
Billy Armstrong was never going to be "straight and narrow." Punk music, gang violence, and terrorizing the streets of downtown New York were all he had going.
When Billy is caught vandalizing his school's chemistry lab, he is sentenced to 50 hours of community service at the local hospital. It is there that he meets Jenny – kind, cheerful, and a permanent resident of the hospital's cancer ward. Although Billy knows they are worlds apart, he can't help but gravitate toward Jenny's optimistic, thoughtful demeanor.
Sunset after sunset, through deep, long conversations over art, music, and life, Billy sees a whole new world through Jenny's eyes. And as Billy's two worlds begin to collide, he must choose the one he wants to live in.
Set in downtown Manhattan's rhythmic, multicultural world of the 1970s, One More Sunset is a poignant, uplifting journey of first love under the hauntingly vivid New York skyline.