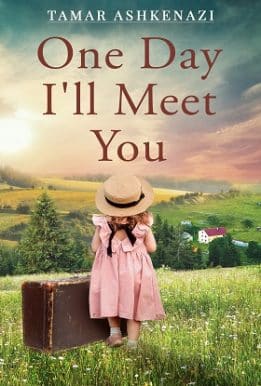 One Day I'll Meet You: A Novel
"I was afraid to think of the parting, but felt it coming. I felt how each moment with her was my last. Every moment almost brought me to tears…"
St. Petersburg, 1998. Ira, a widowed pediatrician, works at the local orphanage. Every child who comes under her care breaks her heart a little, but when her son is left paralyzed after an accident and with her struggling daughter-in-law expecting a second baby girl, Ira must make a heartbreaking decision of her own.
Knowing she cannot give her newborn grandchild the future she deserves, she gives her up for adoption – and when a match is made, Ira expects never to see her beloved granddaughter again.
Israel, present day. Ella's always known she was adopted. Despite the happy, sheltered life she leads, as she grows older she cannot shake the relentless feeling that she's never truly belonged – and she finally makes the momentous decision to open her adoption file.
Together with her adoptive mother, Tali, Ella embarks on a transformative journey of self-discovery, which will change everything for her – and for the women who have never stopped loving her.