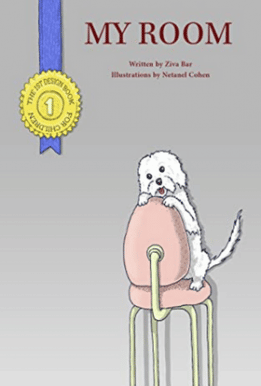 Author: Ziva Bar
Language: English
Category: Children & Young Adults
My Room
Learn how to make any room your own with the help of Poofy the illustrated dog!
Moving into a new place can be confusing, but also a very exciting opportunity. If you're just moving into a new room or feel like your old room just isn't right for you, we invite you to discover the secret ways in which different ideas can change any space into a wonderful place that is uniquely yours.
My Room offers children of all ages:
Design basics – a unique "behind the scenes" of their room's design world.
Self-discovery – teach children how to express and develop curiosity, creativity and awareness to themselves and their surroundings.
Working together – to inspire, nurture creativity and empower parents and children alike.
A child's bedroom is where they spend most of their time; learning, creating, and becoming. It should suit them, support them, and empower them.