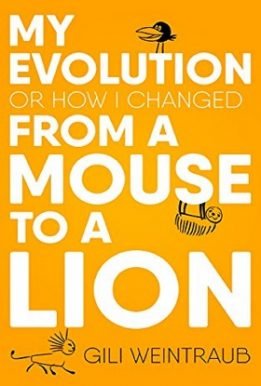 Author: Gili Weintraub
Language: English
Category: Business, Self-Help, How To
My Evolution
One morning a young person discovers that a scared little mouse lives in his subconscious. He embarks on a journey to change it into a lion.
"This by far is one of the best Self-Improvement books I've read in a long time."Amazon customer
One morning a young person wakes up and find to his astonishment that a team of incompetent animals lives in his subconscious.
There is a mouse who is afraid to take risks, a dog who is quick to obey any orders he receives, a snail who takes his time even when it is necessary to hurry, a lazy sloth, and a monkey who is sure he looks, well … just like a monkey!
He understands that in order to live a fulfilling life and reach new results he must replace this "team". But how do you do that?
DOWNLOAD: My Evolution – Or How I Changed From a Mouse To a Lion!
In My Evolution you will learn to develop forces that will allow you to:
Be loyal to yourself and do not let anyone ride your back.
Connect to silence and get inner guidance in any deliberation you have.
Act with your internal flow even if it is in conflict with the external currents.
Discover and live according to your own personal fire.
Love yourself even if you do not look like a top model.
Think, feel and act like a king 24/7.
Chase your dreams with the strategy of the greatest predator of all.
This book is going to make you roar
It will inspire you, take you by the hand, and teach you some great simple tools that will help you grow easily and change you into a strong lion or lioness.
Original, funny, full of charming illustrations
The book is filled with more than 150 illustrations that provide a unique reading experience and enable us to grow with great pleasure.