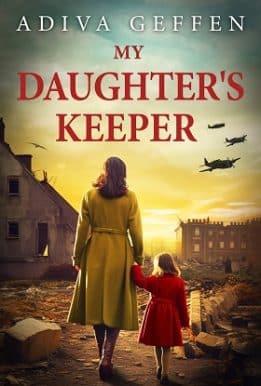 Author: Adiva Geffen
Language: English
Category: Biographies & Memoirs
My Daughter's Keeper
Would you entrust the most important thing in your life to a person ordered to hate you?
Poland, 1938. Despite threats of alienation from his Christian family, Johann, a decorated army officer, falls deeply in love with Rachel, a Jewish medical student. When they settle into their new countryside home, their marriage is happy and blissful… and short-lived.
After the Nazi invasion of Poland, Johann goes missing. Without a family to rely on and antisemitic sentiments growing all over the country, Rachel and her newborn daughter Ilona are thrown into the Warsaw ghetto.
Faced with their new reality, Rachel knows the only way to save her daughter is to smuggle her to her Christian sister-in-law, Irena, outside the ghetto. Irena is willing to risk her life just to save a single Jewish baby – but will her courage be enough?
My Daughter's Keeper is the extraordinary tale based on the true story of two incredible women, brought together by love and faith in the face of war, persecution, and hatred.