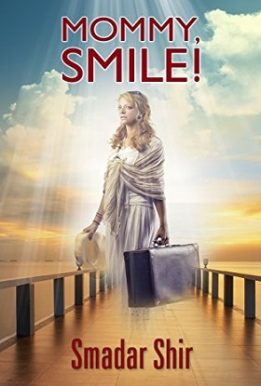 Author: Smadar Shir
Language: English
Category: Romance & Women's fiction, Literary Fiction
Mommy, Smile!
A mysterious disappearance sparks a painful investigation into the family's past
On a sunny afternoon, Maya, a couple's therapist who researches the secrets of memory, disappears. One moment she is on the beach, with her husband and three children, enjoying their holiday stay at her parents' kibbutz. When her son waves a camera at her, crying "Mommy, smile!", Maya suddenly feels a stab. She turns her back and walks away.
"Mommy will be right back," promises her husband to their three children, and to his older child from previous marriage, who surprisingly does not seem worried about Maya's disappearance to the sliest bit. By noon, whispers are heard in the guesthouse dining room that one of the guests has gone missing. Security officers are called to investigate, as fears and rumors spread. Was it kidnap? Was it suicide? Was she the 'happy woman' she appeared to be? What shadows lay pray behind her 'happy family'? Why does her husband refuse to involve the police?
The search reveals sides of Maya and her family, never exposed before. There, at the pastoral landscape of her childhood, the story drifts back to the Yom Kippur War, when the father Maya never knew was killed. The man who didn't want her, the man who said to her mother, "Everything will be fine, just smile."