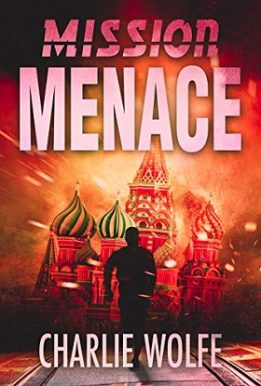 Author: Charlie Wolfe
Language: English
Category: Mystery, Thriller & Suspense
Mission Menace: A Mossad Agent in A Race Against Time to Stop Nuclear War
St. Petersburg is about to wake to a horrific morning..
"Le Docteur" has returned to Europe to finish his evil plan to retaliate is enemies all over the world. This time, his target is another giant, Mother Russia.
"Le Docteur" uses two accomplices, who have been able to get their hands on fatal weaponry stolen from an US army base. They are planning to bomb St. Petersburg during a Vladimir Putin's stay.
David Avivi, a high ranking Israel Mossad agent, is chasing "Le Docteur" with his elite team and arrives in Europe to stop the scheme.
When the Iranians get in on the plan as well, Avivi understands that he must stop the arch-terrorist for good – dead or alive.