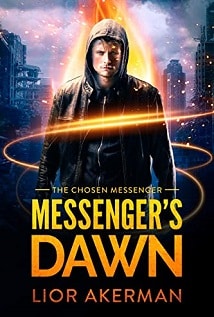 Author: Lior Akerman
Language: English
Category: Mystery, Thriller & Suspense
Messenger's Dawn
He did not choose. He was chosen. And now he must save the entire world.
Mike Messenger is a young man working in NY on relocation, enjoying the life the city has to offer.
Until late one night, he discovers he is the messenger chosen to save the earth from the evil forces of the lethal, destructive figures in black that strive to shatter the natural order of things.
The figures in black, faceless and endowed with superhuman powers, have been charged with executing a number of attacks to wreak havoc and shock the world, while spreading fear around the globe.
When these opposing forces are on an inevitable collision course, the messenger has one mission only: to stop the wicked conspiracy before it is too late.