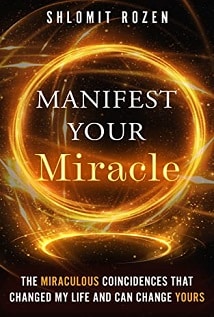 Author: Shlomit Rozen
Language: English
Category: Business, Self-Help, How To
Manifest Your Miracle
In Manifest Your Miracle, Shlomit Rozen's insightful autobiography, we're exposed to the way in which everyday miracles effect the course of our lives. Through an extraordinary chain of events, Rozen leads readers on a wizening journey of a woman fearlessly following her own destiny.
From her time as an adventurous tourist exploring the exotic Indian subcontinent to building a new home of healing and enlightenment, Rozen shares her innermost emotions, desires, and thoughts. She shows how, by reading the signs left for her – and all of us – by the world, she was able to walk her truest path, and recognize her true needs and yearnings – and separate them from what society told her she should want.
Manifest Your Miracle is a daily lesson in the healing powers of untethered freedom, and Rozen's innate intimacy with her readers creates a song of praise for the insatiability of human curiosity and tenaciousness.