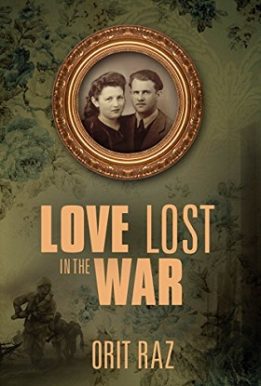 Author: Orit Raz
Language: English
Category: Literary Fiction
Love Lost in the War
Israel loves Paula, but they are separated in their struggle to survive World War II
Israel and Paula are teens living in Biala Podlaska, Poland, on the eve of World War II. One day Israel tells Paula that he will marry her in a few years. She objects, and their friendship ends. But when the Germans enter the city, they flee together to Russia and volunteer in Soviet labor camps – to survive. They are sent to different places. Paula works as a nurse, where she excels and is sent to Moscow to study medicine. There she marries Mila and has a son, but Mila dies at war soon after.
At war's end, in love from afar, will they ever succeed in reuniting?
Meanwhile, Israel returns to his hometown as a Polish soldier and finds a letter from Paula. Their love is rekindled from afar, and he proposes marriage by mail. But will Israel ever be able to manipulate the Russian authorities to obtain a visa to penetrate the Iron Curtain and then reunite with Paula in Moscow? Will their love ever again be free to flourish?