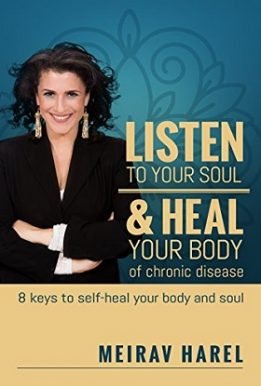 Author: Meirav Harel
Language: English
Category: Business, Self-Help, How To
Listen to Your Soul and Heal Your Body of Chronic Disease
Do you have the courage to discover the true reason that you are ill?
Do you want to recover from your diseases and end the pain once and for all? Do you want to get rid of all those pills? If you answered "yes" to these questions, then this book is absolutely mandatory for you. In simple and flowing language, the author will tell you what you must do in order to embark on a voyage of self-healing, about the connection between body and soul, and how disease is actually a message from the soul.
Acquire practical tools and inspiration to truly heal yourself!
You will discover the four channels that lead to true and holistic healing and how they are linked to the divine concert that frames our lives. Using the eight practical keys to self-healing, your renewed hope, and the story of the author's own journey of recovery from seven different supposedly incurable illnesses, you will be inspired to change your life forever.