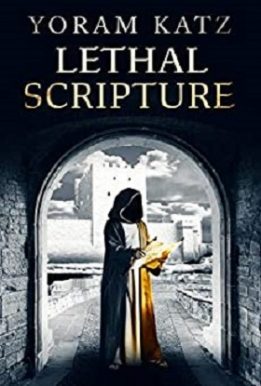 Author: Yoram Katz
Language: English
Category: Mystery, Thriller & Suspense
Lethal Scripture
The quest for the old scrolls is on. The stakes are high. No one is safe.
France, 1798. Cavalry Captain Pascal de Charney is summoned by his father, Roland, before leaving to Egypt with Napoleon's army. Roland wishes Pascal to perform a task for him.
Israel, 2010. Yossi Luria is an ex-cop turned private investigator, who still hurts over his dismissal from the police force. Jeanne de Charney, an enchanting Frenchwoman from Normandy, steps in to hire his services. She presents him with a batch of intriguing old letters from Pascal, which she has uncovered while searching in her family's archives.
In a letter written from Tiberias, Pascal tells his father about raids in which he participated while in the Galilee. He also mentions Rivka, a Jewish girl from the city of Safed, the cradle of Kabbalah, for whom he has developed a passion.
Jeanne is seemingly seeking information about the mysterious Rivka. Eventually, she reveals her real objective: She is hunting for two lost scrolls, which Pascal appears to have obtained two centuries earlier.
But she is not alone in the race.
When murders from the past start catching up with the present, Yossi and Jeanne realize that the old mystery is lethal and continues to claim victims.
Who is next in line? And why?