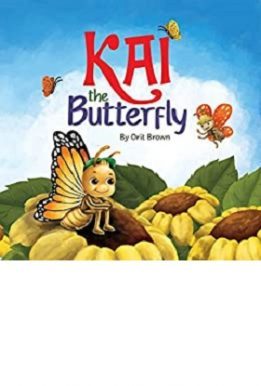 Author: Orit Brown
Language: English
Category: Children & Young Adults
KAI the Butterfly
"The sun rose,
morning came.
Kai the butterfly flapped his wings to fly,
and soared high and breezy through the sky."
Kai the Butterfly teaches children the importance of preserving the environment and taking care of urban nature. In it, children will learn about the pollination of flowers and how vital butterflies are in this process – actively protecting nature.
This is Orit Brown Agami's second book. She is a journalist and author of children's books, as well as a mother to three sons. Her books serve to promote care of the environment.