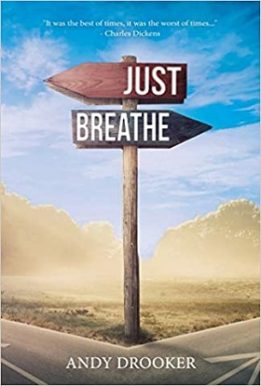 Author: Andy Drooker
Language: English
Category: Business, Self-Help, How To
Just Breathe
What if you had six months to live?
Death was the last thing on Andy Drooker's mind when he woke up on the morning of August 6, 2013. He had just started an exciting new opportunity at one of the world's biggest corporations; he was newly married to a beautiful wife he was deeply in love with, and he was excitedly planning for the coming birth of his first child.
But when Andy walked into his doctor's office for a simple medication adjustment because he was having asthma-related complications, the first statement from the doctor was, "You have six months to live unless you get a lung transplant".
What follows is both a medical and a personal journey. Andy takes you on an odyssey from the start of that shattering diagnosis as he doggedly and desperately goes inside medical complexes, is branded disabled, becomes a father, and fights to live during the heart-wrenching collapse of his marriage.
He will learn that he never had asthma in the first place and discovers not only that he has cystic fibrosis, but that he has lived longer than almost any other American with this disease. Today, Andy's focus is being the best father he can be for his daughter, writing about life with CF, and looking to bring more awareness to the CF community and those involved in it.
Just Breathe is a memoir about how to get up when life kicks you down. Pick up Just Breathe today to join Andy on his journey.