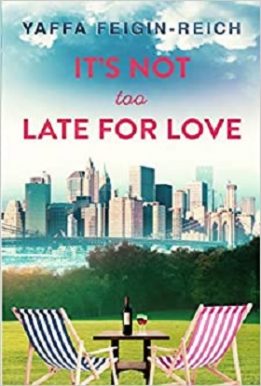 It's Not Too Late For Love
When you follow your heart, it's never too late for love.
At the age of 82, Shosh wants more from life. Three years after losing her husband Alex, she understands that she deserves to experience exciting and fulfilling love, despite her advanced age.
She meets and quickly confides in Mike, without knowing anything about his past about his relationship with her late husband. The love that sparks between them swiftly becomes a rollercoaster of dazzling passion and an extremely wild love life, accompanied by fractures of doubt and concerns that slowly come to light.
She begins to doubt Mike and tries to keep her distance, but at the same time loves him desperately and needs him by her side.
An extraordinary love story spanning two continents, but will Shosh and Mike manage to overcome the abyss that has opened between them?