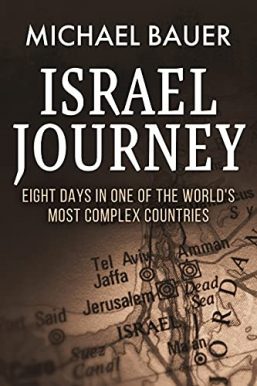 Author: Michael Bauer
Language: English
Category: Biographies & Memoirs
Israel Journey
Welcome to Israel – one of the world's most complex countries.
For more than 20 years, Michael Bauer crossed the State of Israel from end to end, leading groups and teaching them about the little slice of land that has influenced culture, religion, and faith around the globe more than any other.
His vast experience has led to this book, a unique travel diary in which Bauer leads nine young media professionals from diverse religious, ethnic, and political backgrounds around Israel, on a tour of the most important sites in Israel. He takes them up and down the country's borders and beyond them, providing an opening for conversation about the many interesting issues pertaining to Israel: religion, history, geopolitics, economics, culture, and the country's existence.
The interplay between the group's diverse structure and the complexity of the State of Israel illustrates the story of this land, past and present.