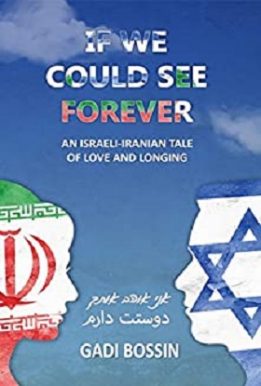 Author: Gadi Bossin
Language: English
Category: Romance & Women's fiction
If We Could See Forever
Mountains, rivers, deserts and decades stand between them. Their countries are bitter enemies. Will these long-ago lovers find their way back together?
When Geddy Mason falls in love with 17-year-old Annie Yousefian, an exotic undergrad from Iran, he considers abandoning his dream to move to Israel. But when he graduates, he leaves Annie brokenhearted in Indiana.
2006, Israel. Canadian-born Geddy Mason has served in the army, married, raised his family in Israel. Yet 35 years of memories and guilt continue to haunt him and he still wonders about Annie.
Then he discovers Annie will be the featured speaker at a conference in Ottawa. He decides he must go to her, risk all his memories, try to make amends.
Will Annie turn him away? Or will she welcome him, putting an end to decades of estrangement?