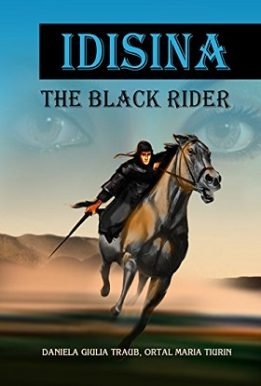 Idisina: The Black Rider
If assassination awakens a rage of butterflies in your gut, would you commit it?
In the land of Idisina, that may be the only solution…
Take a moment and imagine foot prints on the sand, the foam on the beach washes back and forth leaving a thin imprint that divides between thought and action. On an island where women rule, Daniel ignites a revolution. During the night of his grandmother's death, Daniel decides to run with his emotions. From that moment on, he is forced to flee the city of his birth. His voyage brings him to the characters that will fashion his future; a warrior, a deserter, a man and a woman.
˃˃˃ A tale of fantasy, love and loss.
Idisina: The Black Rider is a richly woven fantasy about the battle between the sexes and the struggle over ideology, power, and religion.