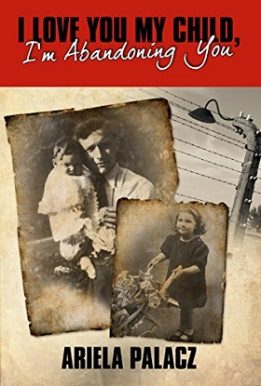 Author: Ariela Palacz
Language: ENGLISH
Category: Biographies & Memoirs
I Love You My Child, I'm Abandoning You
An exciting human documentary taking place in France during the Holocaust
Little Paulette is an excellent pupil, surrounded by a loving family. But one day she is suddenly forced to confront the cruel reality of the Holocaust, together with the rest of French Jewry. Paulette is forced to separate from her family, and as a result, abandoned by her father. But despite her difficult and shocking life experiences, she remains naïve and optimistic, holding on to her thirst for life even in the darkest hours.
An authentic and moving life story
I Love You My Child, I'm Abandoning You is an exciting human documentary, taking place in France during the Holocaust. It honors the memory of the French Jews who perished in the Second World War, while simultaneously giving voice the persistent will to live, and the strength and bravery that characterize those who survived and gave rise to the future generations of the Jewish people.
An existential odyssey that puts a spotlight on the human need and right to belong
Ariela Palacz shares her life story through the character of little Paulette Szenker, sensitively weaving past and present into an authentic and moving journey that shifts between WWII France and contemporary Jerusalem. A story about the human spirit and the thirst for a family, a tradition, and a nation, that will touch your heart.