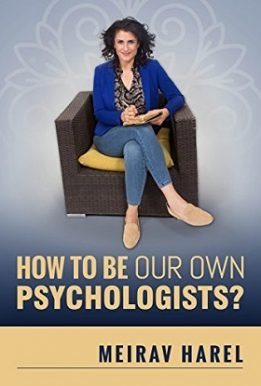 Author: Meirav Harel
Language: English
Category: Business, Self-Help, How To
How to be Our Own Pyschologists?
Do you want to end the negativity and start being nicer to yourself?
Are you stuck, in pain, or suffering? Do you want to stop berating yourself and begin to love yourself more? If any of your answers to these questions is positive, this book is for you. Whether or not you are in therapy, you can improve your condition, feel better, and begin being nicer to yourself with "The Trilogy" – an analytic method that interweaves a higher spiritual perspective into our daily reality, granting a new viewpoint that facilitates change, gets through internal or external obstructions, and even leverages them into opportunities for personal growth.
Anyone Can Do It!
Designed for the layman, it contains practical tools to map our consciousness and emotions, help us understand why we behave as we do, change our perceptions, and find out who we really are. Once we connect with the part within us that knows and ask the right questions from that place, even a layperson can perform miracles.