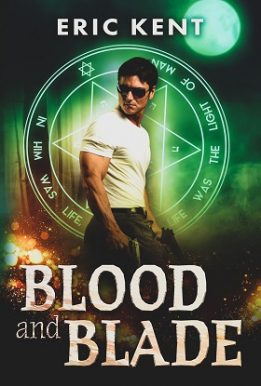 Author: Elik Katzav
Language: ENGLISH
Category: Mystery, Thriller & Suspense
Blood and Blade
A missing reporter is found drained of blood after being murdered in a ritualistic ceremony.
Now, a young boy has gone missing.
David used to be a police detective before he was shamefully dismissed for claiming that a demon possessed an old priest.Now, he is taking odd jobs as a private eye and investigating the disappearance of a missing boy. As his investigation progresses, he becomes certain that supernatural forces are involved.
The theft of an ancient pagan god statue from a museum, a patient in a psych ward who claims she took part in secret sacrificial killings, and a ruthless cult leader who will stop at nothing, all allow David to understand evil things are coming his way.
David must solve the mystery before the clock strikes zero. If he doesn't find the boy, he will lose himself as well.