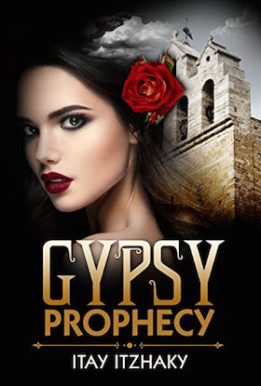 Author: Itay Itzhaky
Language: English
Category: Romance & Women's fiction
Gypsy Prophecy
What would you do if your whole life was one big secret?
Danielle will stop at nothing to discover the truth.
Danielle, a young woman in her 20's, was adopted as a baby by horticulturists and raised on a flower farm on a moshav in Israel. The terms of this adoption were that she must never seek out her birthplace or her biological parents. She couldn't help the feeling that something was missing. Danielle had this unexplainable, haunting, recurring dream of falling into the abyss. Yearning for answers to questions like why she was abandoned by her birth parents at the orphanage in Jaffa so many years ago, she longed to discover the truth. With the support of her boyfriend, Shay, she began her journey, hoping to put her mind to rest.
In their quest for the truth they come across unique and colorful characters. Nelly, a gypsy medium who Shay often consults, helps uncover Danielle's roots, giving her the first glimpse of clarity. They follow the clues to Southern France, where a gypsy prophecy unfolds. Now it is up to Shay and Danielle to fulfill their destiny to restore the balance between good and evil amongst the gypsy community.
Passion, romance and fast paced adventure make this book impossible to put down.
An exceptional journey, filled with exciting suspense that will most definitely captivate you and leave you wanting more.