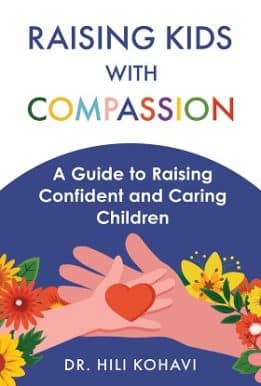 Author: Dr. Hili Kohavi
Language: English
Category: Business, Self-Help, How To
Raising Kids with Compassion: A Guide to Raising Confident and Caring Children
Confident, caring people start with confident, compassionate parenting.
Based on classical and innovative psychological theories, recent research, and her own abundant experience, psychologist Dr. Hili Kohavi shines a spotlight on the part parents play in shaping their children's personalities.
This uniquely progressive guide will give parents of children of all ages theoretical knowledge and practical tools, covering everything from how to raise children to believe in themselves and their abilities, to what you can do to prevent child-raising from taking over your romantic relationship. It also addresses unique circumstances such as divorce, "New Families", and parenting children with special needs.
Most importantly, it encourages parents to raise their children with compassion: to raise them while directing a warm and benevolent attitude towards themselves, believing that in this way the children themselves will become compassionate children – confident in themselves and their abilities and with a good ability to see and respect others.