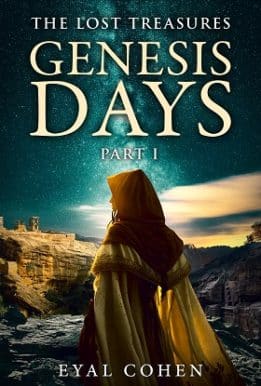 Author: Eyal Cohen
Language: English
Category: Biographies & Memoirs
Genesis Days Part 1
The biblical story as it has never been told before.
The Bible is the best-selling book in human history, but sometimes the stories it weaves are not fully understood, due to its poetic and obscure literary style.
Genesis Days brings you the stories of the first generations, from the creation of the world to the end of the days of Sarah, wife of Abraham, in simple and straightforward English.
The book lays bare the lives of humanity's forefathers and reveals ancient history through a contemporary experience.
If you've always wanted to read the Bible and understand it from beginning to end – this book is for you!