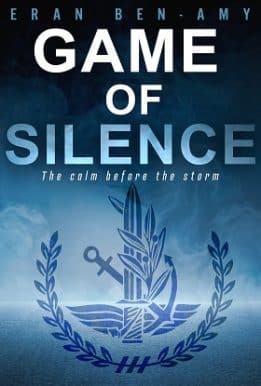 Author: Eran Ben Amy
Language: English
Category: Mystery, Thriller & Suspense
Game of Silence
An Israeli F-16 is shot down by a dangerous new Russian missile array that threatens to tip the balance of power.
As power struggles in the Middle East ignite nearly to the point of eruption, Navy Special Ops soldier Yanai Levine is thrust deep behind enemy lines on a complicated mission. His assignment – to steal the technology behind a brand-new missile array from right under the enemy's nose.
But the risky operation has its repercussions, and soon Yanai finds himself in the barren deserts of Saudi Arabia, this time joined by Mossad operative Ya'ara, on orders to infiltrate the tightly woven net of covert Iranian intelligence.
Yanai and Ya'ara are no more than pawns in a game – but the success of their mission will ultimately decide the balance of power in the entire Middle East.