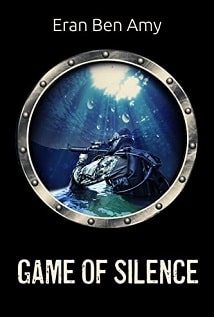 Author: Eran Ben Amy
Language: English
Category: Mystery, Thriller & Suspense
Game of Silence
A takedown of an F-16 jet creates a ripple effect that brings two men to the epicenter of a global earthquake.
As power struggles in the Middle East threaten to spiral out of control, Navy Special Ops soldier Yanai Levine crosses enemy lines on a mission to bring back the missile array responsible for potentially shifting the balance of power and turning a secret battle into an all-out war.
But Levine is a Knight, not a King. As he and his team risk their lives in Syria, Mossad director Meir Harari is playing a much bigger game. Resourceful and unrelenting, Harari's agents are gathering intel that will incite disorder between the two allying superpowers he's facing. He doesn't know it at first, but his mission will force him to confront shocking revelations in the top brass of his own government.
From behind the veil and enemy lines, all the pieces are set for this global game of Chess. A game of lies, heroics, and passion. A game of soldiers and spies.
A game of Silence.