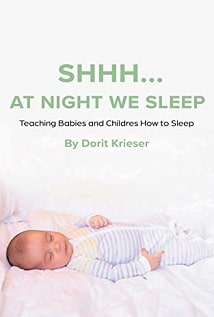 Author: Dorit Kreiser
Language: English
Category: Business, Self-Help, How To
Shhh… at Night We Sleep
A foolproof behavior-based method that will teach your child to sleep through the night.
Sleep is one of the most precious resources needed for children to develop physically, cognitively, and mentally during the earliest stages of their life. Despite this, many children find it difficult to fall asleep and maintain a steady slumber, and their parents suffer as well.
Dorit Kreiser is a midwife, breastfeeding consultant, psychotherapist, and sleep expert. On the basis of her rich experience, she has developed a behavior-based method to teach your child how to maintain their innate ability to fall asleep on their own and sleep through the night.
The method is comprised of six simple stages and is perfect for any parent hoping to introduce quality sleep into their child's life, create stability in the home, and acquire unique solutions for complex situations:
What to do when your child starts to teethe?
What to do when your child is ill?
What to do on holidays and special occasions?
How to help your children sleep well even when you are away from home
Praise for From Sunset To Sunrise
"When I read Dorit Kreiser's book, I could only think one thing: How did I not have this book 25 years ago? The book's readers will learn about humanity, human errors, Dorit's insights and her unique method. I am sure that anyone who reads read the book, follows its recommendations and directions, will enjoy good nightly sleep." – Irit Eisen, M.D., Head of the Newborn Unit, Tel Hashomer hospital, Israel