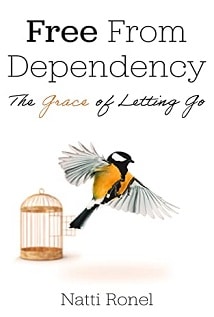 Author: Natti Ronel
Language: English
Category: Literary Fiction
Free From Dependency
What would it feel like to be free of our dependencies? Our daily addictions? Our sense of powerlessness? As with many behavioral and spiritual ailments, the only thing that stands in our way – is us.
They say the first step is always accepting we have faults. But where do those faults come from? Dependencies. Addictive behaviors. Powerlessness. All stem from one source, deep within us: Self-Centeredness.
The Path of Grace is a structured system which promotes self-change. Walking the Path of Grace also means taking the first step away from the destructive behavior of self-centeredness. Through this book you will be able to visualize and apply it in a variety of daily situations, exercise stepping away from the many forms of self-centeredness that take hold in your life, and grow towards a rewarding, joyous, loving life.
A combination of 30 years of therapeutic insights, self-help principles, professional knowledge, continuing research, and various spiritual wisdoms from all over the world, this book encapsulates the epitome of transitional therapy.
More than anything, Free from Dependency encourages you to become the grace you seek in this world. Its guidance and applicable spiritual values offer a miraculous chance to look inwards and outwards, through eyes unclouded by our dependencies.