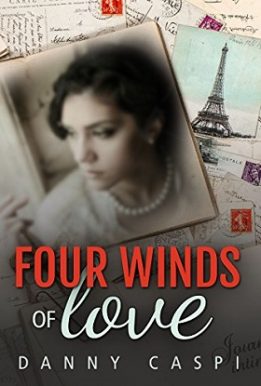 Author: Danny Caspi
Language: ENGLISH
Category: Literary Fiction
Four Winds of Love
Do you really know your parents? Their loves? Their lives? Their secrets?
Can a child ever recover lost memories and finally know the truth about his parents? This story begins in Paris in the thirties and ends in Israel in the nineties. It is told through four voices, whose lives and loves intertwine through a complex of feelings, secrets, and loyalties: Yakir, the cultured translator, and Jacob, the small town school teacher, are both involved back and forth in Betty's life. Her son, the deserted, innocent witness, will later reconstruct the pieces, glued together by memories.
A unique, impassioned true-life story interwoven with a true-life history
But mostly, it is a novel about a unique woman, about desertions, loneliness, acceptance and forgiving. With exceptional sensitivity this family story unfolds, with heroes whose pain, joy, vulnerability, and vitality blend with moving historical events to create a tantalizing evocation of the power of the imagination to remember and heal what the heart has been striving to forget.