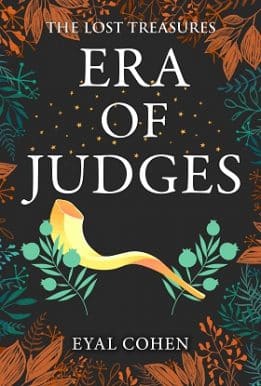 Author: Eyal Cohen
Language: English
Category: Biographies & Memoirs
Era of Judges: The Biblical Story as It Has Never Been Told Before
Bravery. Resolve. The biblical story of Joshua and the era of Judges – as it has never been told before.
The Israelites are finally free from the tyranny of Egypt. After the savior Moses passes away, a new leader is tasked by The Lord to lead the Israelites in conquest of Canaan – the promised land. Obedient Joshua becomes the first of the Judges, the civil and military leaders of their age. But as they soon discover, the greatest enemy of the people might actually come from within.
Experience the culmination of the biblical story like never before, in simple and straightforward English. A fantastic retelling of the Books of Joshua, Judges, and up to Samuel 1, the third book in The Lost Treasures series depicts the Era of Judges – appointed leaders of a broken people – until the eventual coronation of the first of the Kings.