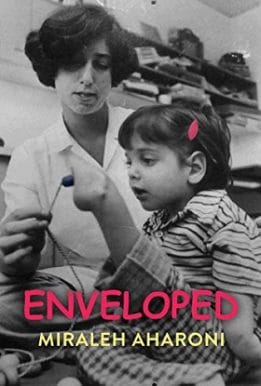 Enveloped
The incredible story of a wonderful life against all odds!
Miraleh Aharoni has never wallowed in self-pity. The girl born with a condition named arthrogryposis, abandoned by her mother almost at birth and forced to get by in this world in a wheelchair she controls with her left foot, has never allowed other people or circumstances to determine how her life would look.
In her amazing book Miraleh takes us on a moving journey along the path of an extraordinary life from her birth to the day she became a proud mother and beyond.
In her particular language she shares her thoughts on love, parenthood, the pain she has endured all through her life, and the milestones she reached, all the while coping with the long and difficult rehabilitation processes she had to undergo over the years.
Enveloped is the inspiring story of an unbelievably strong woman, Miraleh Aharoni, who refused to give up. Despite all the obstacles she encountered, she set herself multiple goals which she accomplished successfully one after the other.